Baseball is one of the top sports around the globe, and it comes with a lot of betting opportunities. If you don't have an idea of how to stake on baseball events, you're on the right page. N1 Bet provide you with the knowledge that you can use to kick off your gambling experience on a baseball betting site.
Baseball Odds: How To Read Them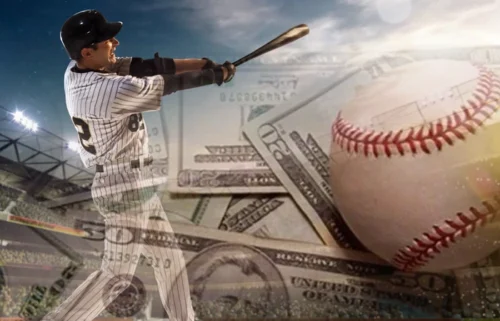 If you're new to sports betting, the numbers might seem a little confusing. However, with a little explanation of what they stand for, you'll be a pro in no time. Before proceeding, let's note that there are three main formats in which odds are displayed. They include:
American
Fractional
Decimal
Here, we shall focus on the American variant. When gambling, you'll notice that the odds attached to the teams have either a minus or a plus sign. The team whose odds carry the minus sign is the favorite, while the one with the plus sign is the underdog.
When you wager on the favorite, the odds show how much you need to bet to get $100. For instance, if a team is the favorite, (-150) you must stake $150 to win $100. Similarly, if the odds were -200, you would have to wager $200 to win $100.
Betting on the underdog works differently. In this case, the odds show you how much you'll win if you place a wager on the underdog. For instance, a team is an underdog with +300 odds. This means that if you wager $100, you get $300 if your wager wins.
Now with baseball odds explained, you have an idea of how they work in a sportsbook. In the following sections, we'll explore different betting options for the sport.
Betting on the Runline: Covering the Spread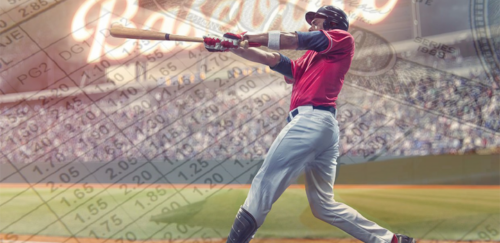 In every other sport, this bet is known as the point spread, but when gambling on baseball, it is called a runline. Placing runline stakes means wagering that a team will win or lose by certain points, depending on which side you're betting on. N1Bet offers this bet type to level the playing field between a strong and weak team.
Consider a game where the Kansas City Royals are the favorite, and the spread is -1.5. This means that the team must win the game by two points. So, if the match ends with Kansas winning 7-6, you lose the bet because the team didn't win by at least two points.
However, if the Royals were the underdog, +1.5, they have to lose or win the game by just one point for the game to win. So, in an instance where they are beaten 7-6, your wager wins because they were beaten with just one point.
MLB Totals: Bets on the Combined Score
Over/under or totals involve predicting the total number of runs scored by both teams. Each game will have a total set by oddsmakers. You have the option of betting on both teams to score more or fewer points than the listed total.
It's important to note that extra-inning runs count toward the total. If a round ends exactly at the total, it is considered a push, and your bet is refunded. If the game is suspended before the completion of nine innings, all wagers are considered a push.
Prop Bets: RBIs, Strikes, And Homers
Some sportsbooks provide proposition wagers on individual games as well as the entire season. N1Bet posts odds on almost everything as well, from the number of strikeouts a pitcher will record to the MVP winner. The bookmaker also permits wagers on the number of home runs a player will hit, the first team to score, etc.
Another type of stakes you can place on a baseball betting site is NRFI. You might be wondering, "What is a NRFI bet?" NRFI simply stands for No Runs First Inning, meaning that you wager on whether a run will be scored in the first inning. Before you place NRFI bets today, ensure to check the odds and the teams involved in the game.
Baseball In-Play Odds: Live Betting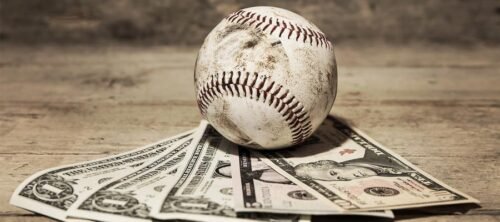 Do you know you can also wager on live events at MLB betting sites? N1Bet is one of these platforms where you can place live stakes on different matches. To make your experience even better, there is a statistics column that gives you information on different live games.
That gives rise to the question, "How does betting on baseball work?" Before placing a live bet, you must have an active account on the site. To create an account, click the signup option, fill in the necessary details, and select the "Create an account" button. Once done, you can deposit, visit the "in play" section, and place your wager.
Is There a Best Betting Strategy?
Different strategies can be used to tip the odds in your favor when you bet baseball online with N1Bet. The best of these strategies are explained below.
Manage your bankroll
The most important thing to learn in a baseball betting game is money management. It's easy to get caught up in the excitement of gambling, and you end up spending more than intended. To avoid this, set aside a certain amount, and don't bet any further once you've exhausted that amount.
Avoid parlay bets
When you make a parlay bet, you wager on multiple choices at once and combine them into one stake. For the stake to win, every pick must be accurate. Parlay bets are appealing because they have high payouts. However, the chances of winning are low, meaning that you get to lose most parlay bets. This also depletes your bankroll quickly.
Take advantage of bonuses
You should claim bonuses if they have reasonable wagering requirements that you can meet easily. With bonuses, you can place more bets, increasing your winning chances. N1Bet has free bet offers that you can take advantage of. All you need to do to claim these offers is visit the home page and sign up.